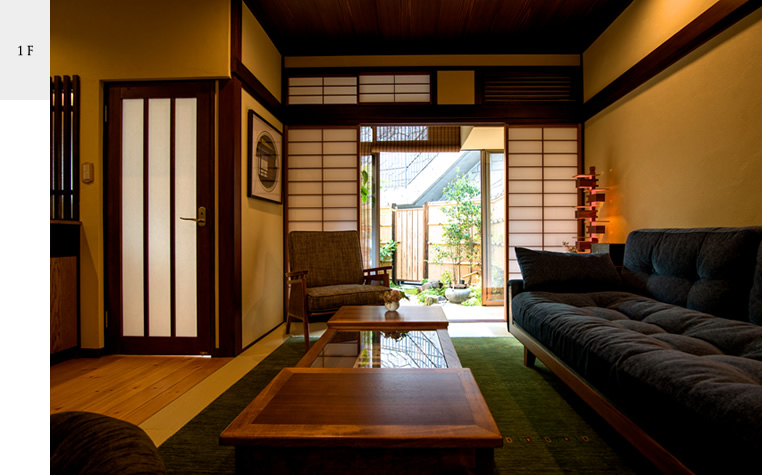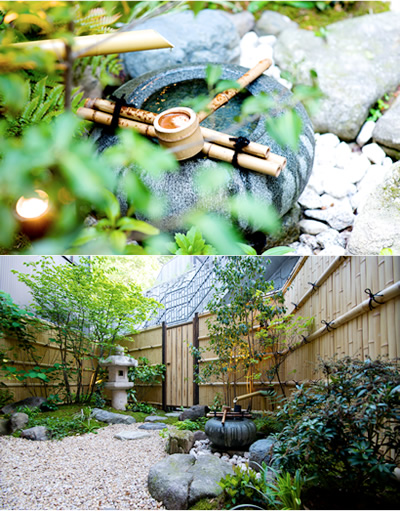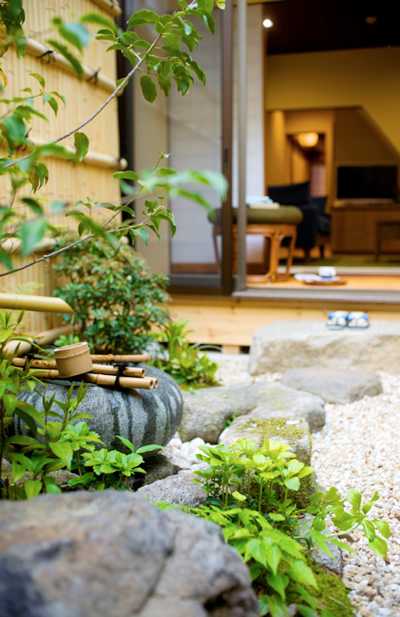 Lay back on the sofa and lose yourself in a book, or sit on the veranda and enjoy viewing the Japanese garden. Relax, take a deep breath, and pass the time in a way that makes you happy.
You can use the mini kitchen to make simple dishes whenever you want. Try using local Kanazawa fish and vegetables to make some snacks to enjoy with sake, and warm your body with a few drinks as you pass the night in quiet luxury.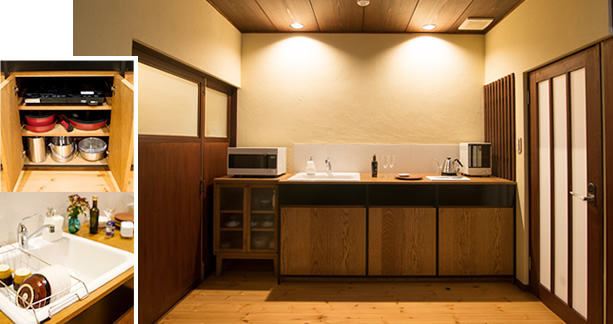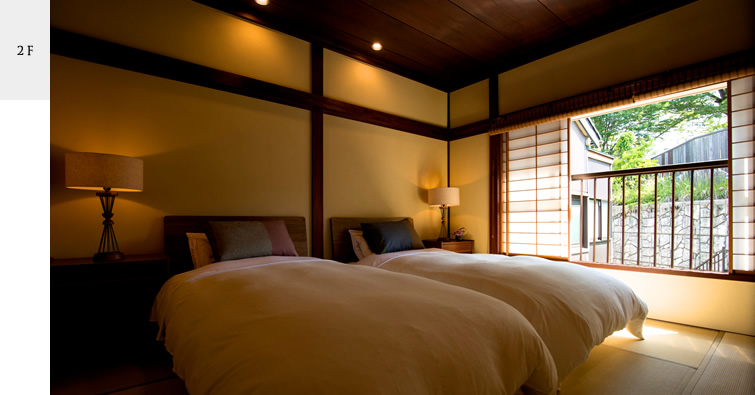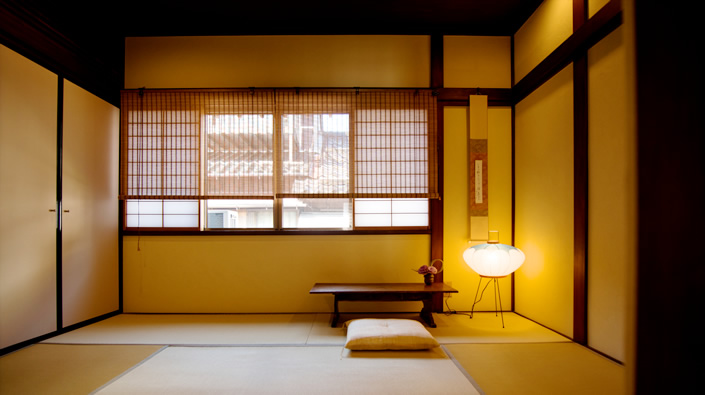 Two rooms await you at the top of the staircase: a bedroom and a six-mat Japanese-style tatami room. Awaken to the chirping of adorable, tiny birds as sunlight gently filters through the shoji paper window screens, and enjoy the deep sense of happiness these bring first thing in the morning. The six-tatami-mat Japanese-style room can be used as a bedroom or for a wide variety of other purposes — for recreation, relaxation or anything else your heart desires.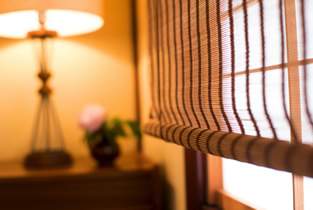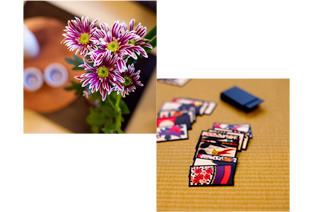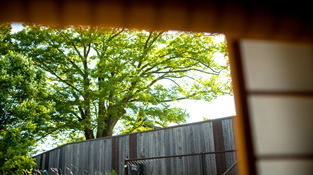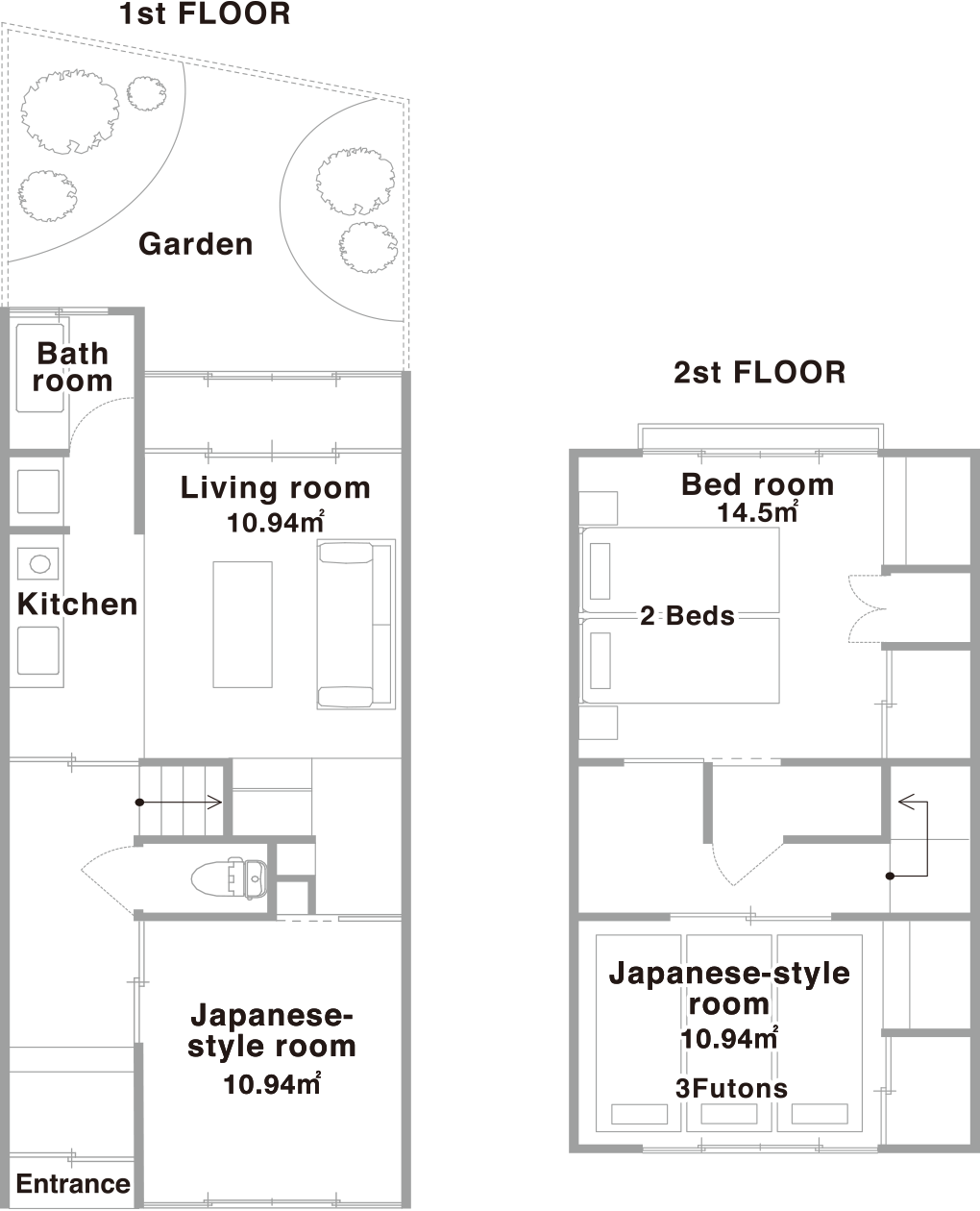 The following amenities, equipment and facilities are available to lodging guests at KAZUEYA. One bath towel and one face towel are provided for each guest.